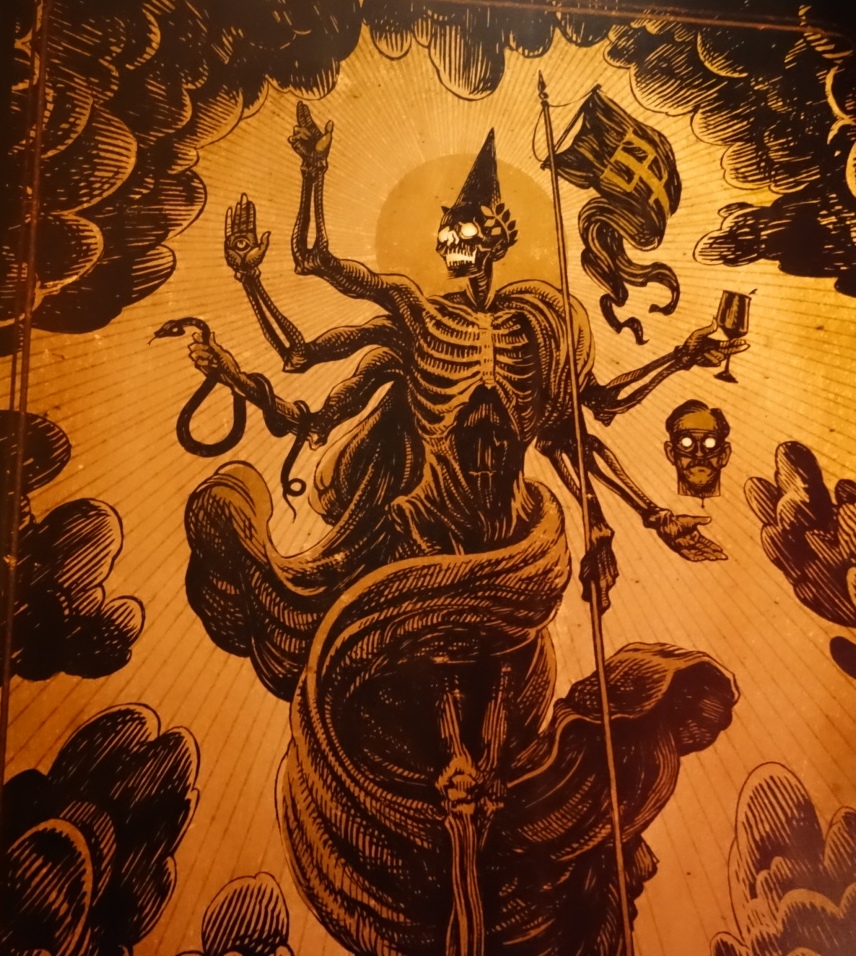 I had a lovely time at Theatre Bizarre's Unholy Anointment, celebrating all that is dark, evil, and hidden in the shadows. It was the very best way to celebrate Halloween.
We found a surprising number of priests, nuns, and monks

Many dancers, of all kinds
Many rooms to explore, including the Sinema, the Odditorium, and the Fistitorium
a barbershop

and a barbershop quartet
A few devils,

A few bones
There were several diormas of the old Theatre Bizarre
With exceptional attention to detail
Many Theatre Bizarre signs

Waiting for the peep show to begin
Many bands, many dj's
Lots of entertainment, including
dancing and sacrificing and fire and body suspension, so much to see and experience

Thank you, Jeff the ghostbuster, for a wonderful night!